Garment packaging industry resources
The garment supply chain has become more complex and fragmented than ever, and procurement teams face a growing challenge to maintain control over each and every contractor...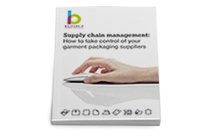 It's essential that garment packaging is produced on time, is fit for purpose and meets high consumer expectations. That's why retailers need a packaging partner that does more than simply keep overheads down: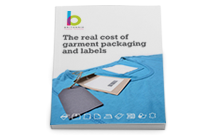 Organic is fast becoming a buzzword in the fashion industry. Many consumers want to wear garments that are kind to the planet and to the people that produce them. Here are just some of the benefits of organic cotton…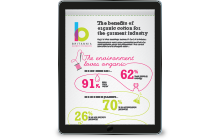 Garment labels and packaging can be sources of competitive advantage in the retail environment, but it can sometimes be hard to justify sourcing costs. Read our guide and find out how to reduce packaging waste without compromising your brand.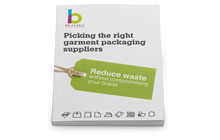 Britannia began working with Cotton Legend 12 years ago and has since become the manufacturer's preferred supplier. Our brands work together across the globe to supply high-quality socks and hosiery to major UK store groups.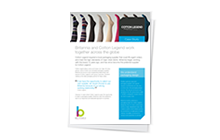 The organic fashion market is expanding quickly, but garment retailers need to address supply chain challenges before they can join in. Read our latest guide, and find out how to source high quality products at competitive prices.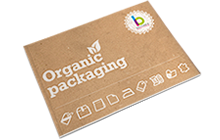 Finding a garment packaging partner isn't easy. You need a reliable and professional supplier who has a wealth of industry knowledge, a flexible approach to business and the ability to meet your most challenging demands. Read our guide to understand what you need to consider before choosing a garment packaging supplier for your brand.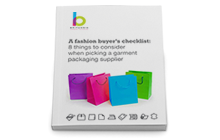 Colour management and consistency is just one of the challenges facing packaging buyers today. In an increasingly competitive environment the Britannia team is here to help packaging professionals like you to meet their business objectives, maintain margins and gain competitive advantage.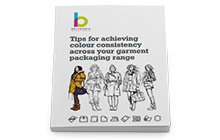 Paul Brownhill, chief executive of Britannia, shares his vision for the future of the business and the garment packaging industry. He explains how Britannia can help retailers meet the challenges of fast fashion, global sourcing and ethical compliance.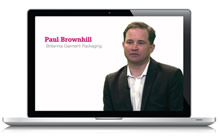 The Big Book of Britannia Garment Packaging is a guide to our business: where we came from, where we are now, and where we're heading to. It explains our strategy for success and our commitment to first-class customer service.